Well, that wasn't so bad after all.
I received a pair of Black Diamond Distance Carbon Z trekking poles from the sweets for Christmas, but I haven't had a chance to take them for a whirl until now.
The snow has mostly cleared from my favorite trail, so I had a great opportunity to take the Carbon Z poles out for a trail run for the first time.
On first impressions: The Carbon Z's are incredibly light at 9 oz. for each pole. They break down to a mere 14 inches and can be easily stowed for transport. I was able to extend and begin using them in seconds.

I swapped out the rubber tips for the carbide tech tips for use on the softer trail which required a pair of pliers to take off.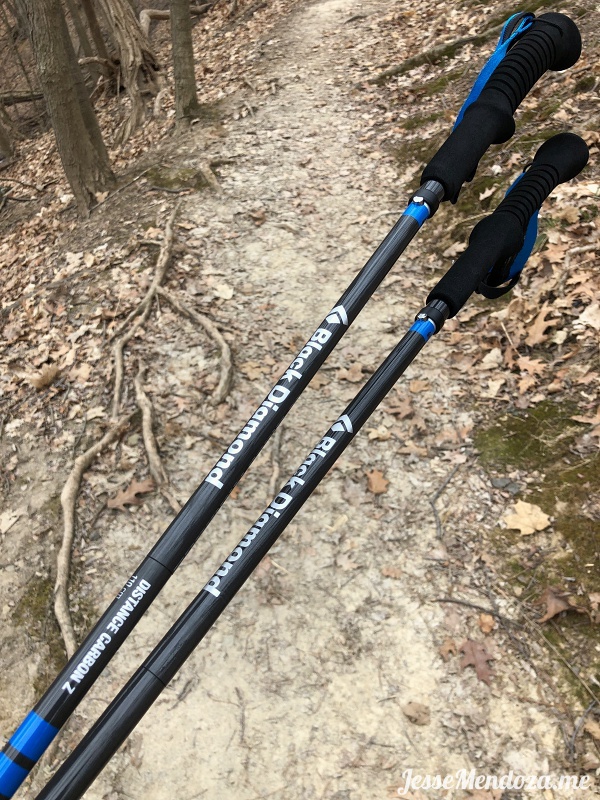 These are the 110 cm. length poles which, according to Black Diamond, are the correct size for my height (5'4″). I thought the size matched up really well with my style of running.
The poles fold into three sections and then snap back into place by holding them vertically and pulling down on the top section near the handle until it locks. Pressing the locking button at the base of the handle and then pushing them inward breaks them back down.
It will be interesting to see how the joints hold up with use. When extended, they feel really solid and I notice no vibration when using them.
Storing them on my Ultimate Direction Jurek FKT vest proved a bit of a challenge as I fumbled around trying to get the best fit. Two elastic loops on each side of the vest help to hold the poles in place while folded.
At one point, one of the poles came loose during my run. It wasn't until later that I figured out the elastic loop at the top can fit into any one of the grooves on the pole grip. Doing this does a nice job of holding the pole in place while mounted on my vest.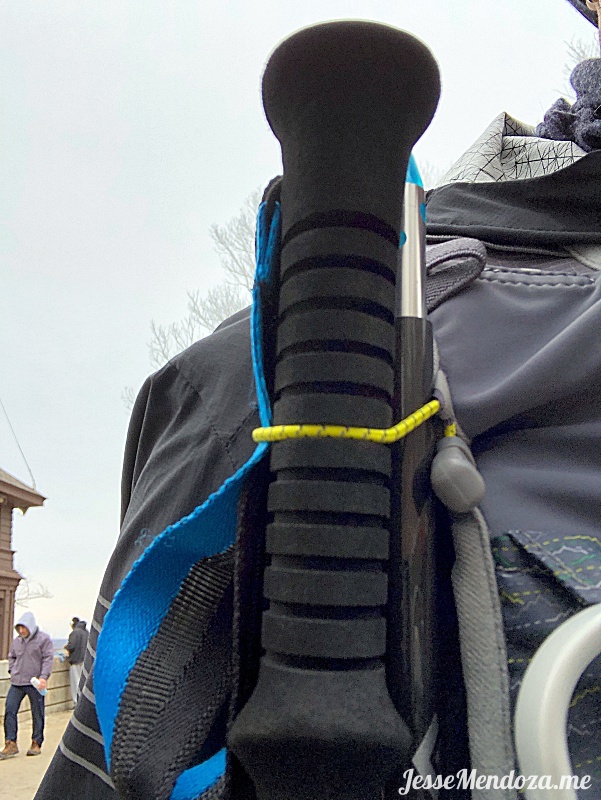 Wrestling the poles from the vest is going to take some practice. That's no fault of the poles, mind you, but it plays to my inexperience using them on the first try.
I'd like to get to the point where I can deploy them from my vest while still moving forward without fear of falling on my face. Right now, I'm having to come to a full stop to remove them from the vest and extend them.
Hiking with the poles felt a bit awkward at first. I couldn't quite figure out how to alternate moving the poles with my arms to keep stride with my hiking pace. Running with them felt even more awkward.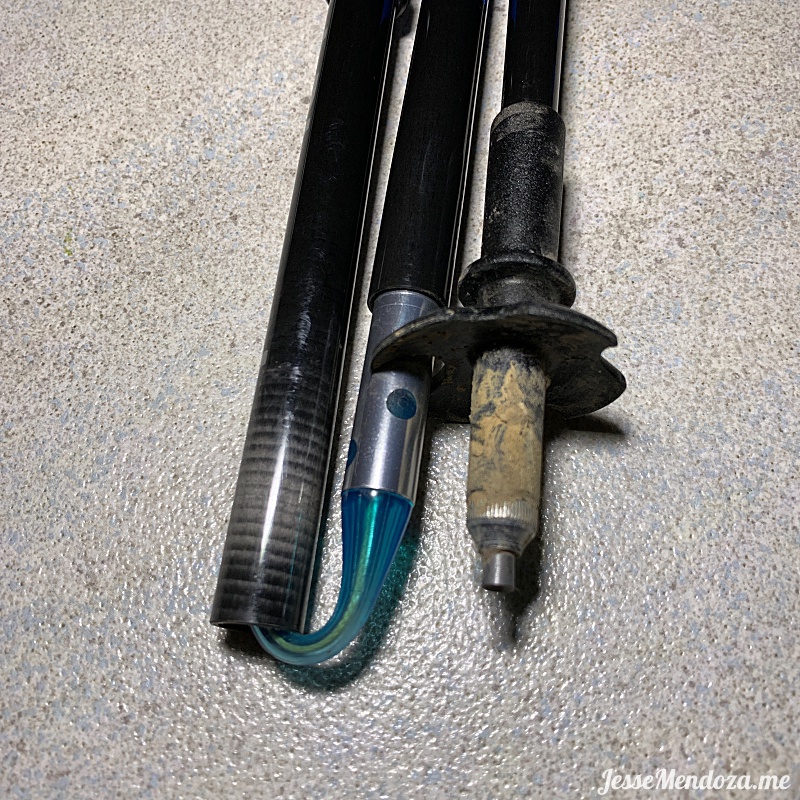 After a while, it started to come more naturally to me. I can certainly see how they can be an advantage when going up a hill. Going down hill, I was able to use them to slow me down when I needed to.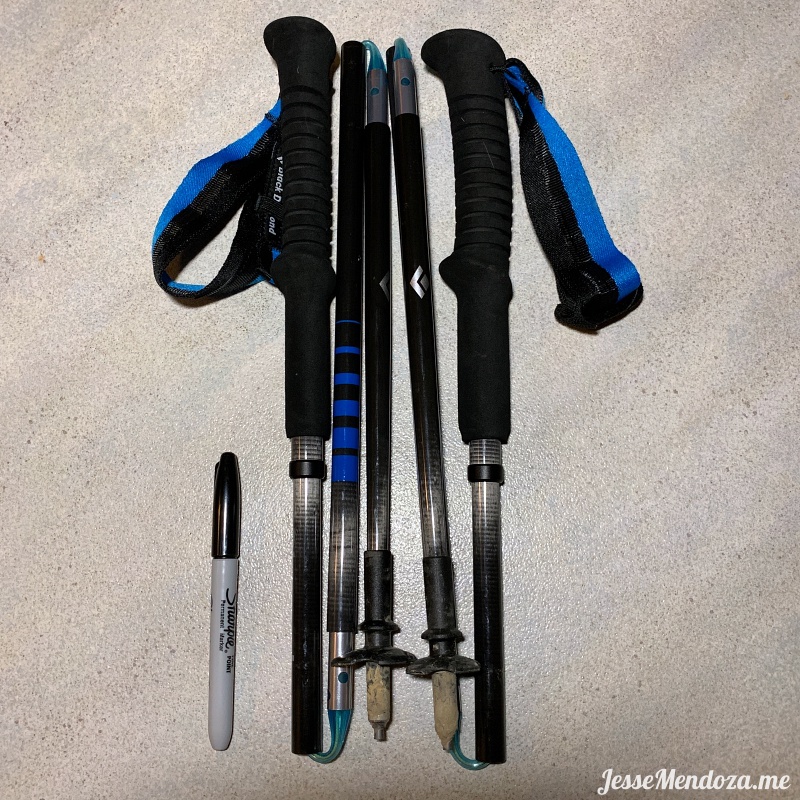 They came in really handy moving through patches of snow and ice on the trail. I was able to poke through some ice on the creeks I was crossing to make sure I wasn't going to step into some ice cold creek water! Whew…
The Black Diamond Distance Carbon Z trekking poles have been a real treat to use. I'm really impressed with how light they are and they haven't gotten in the way while mounted on my vest.
I see how they can make for a great tool to have handy when the going gets tough. I'm looking forward to getting some more practice time with them on the trail!